Sioux Falls, South Dakota
Spearfish Canyon, South Dakota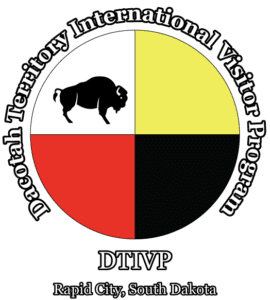 Dacotah Territory International Visitor Program (DTIVP) is a volunteer-based, non-profit organization founded in 1995. We promote global understanding through professional, cultural and educational person-to-person exchanges with international visitors and local citizens. 
DTIVP serves as a local implementer of the U.S. Department of State International Visitor Leadership Program (IVLP). Distinguished professionals from all over the world are invited to participate in exchange programs providing the opportunity to visit various cities across the United States and meet colleagues in their chosen field. Over 200 former and current Heads of State are alumni of the International Visitor Leadership Program.
We are a member of Global Ties U.S., a community-based network that powers individuals, communities, and nations to build trust and advance peace and prosperity through international exchange. We have met strict qualifying criteria and consistently produce quality, award winning professional programs for visiting participants.